0
(No Ratings Yet)
Loading...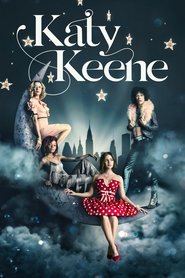 Katy Keene
Four young aspiring artists from Riverdale try to make it on Broadway.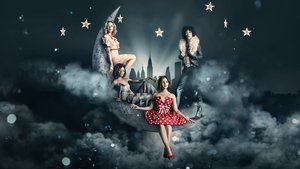 Good Girls
Good Girls
Three "good girl" suburban wives and mothers suddenly find themselves in desperate circumstances and decide to stop playing it safe and risk everything to take their power back.
Status: Returning Series
Better Call Saul
Better Call Saul
Six years before Saul Goodman meets Walter White. We meet him when the man who will become Saul Goodman is known as Jimmy McGill, a small-time lawyer searching for his…
Status: Returning Series
Dare Me
The Circus
The Circus
Come one, come all to The Circus. This real-time documentary series pulls back the curtain on the current political stories, revealing the intense, inspiring and infuriating stories behind the headlines….
Status: Returning Series
Avenue 5
Avenue 5
40 years in the future, space captain Ryan Clark and the crew of the luxury space cruise ship Avenue 5 navigate disgruntled passengers and unexpected events after experiencing technical difficulties…
Status: Returning Series
Supergirl
Supergirl
Twenty-four-year-old Kara Zor-El, who was taken in by the Danvers family when she was 13 after being sent away from Krypton, must learn to embrace her powers after previously hiding…
Status: Returning Series
Zoey's Extraordinary Playlist
Zoey's Extraordinary Playlist
After an unusual event, Zoey Clarke, a whip-smart computer coder forging her way in San Francisco, suddenly starts to hear the innermost wants, thoughts and desires of the people around…
Status: Returning Series
Batwoman
Batwoman
Kate Kane, armed with a passion for social justice and a flair for speaking her mind, soars onto the streets of Gotham as Batwoman, an out lesbian and highly trained…
Status: Returning Series
The Outsider
The Outsider
When an insidious supernatural force edges its way into a seemingly straightforward investigation into the gruesome murder of a young boy, it leads a seasoned cop and an unorthodox investigator…
Status: Returning Series
Our Cartoon President
Our Cartoon President
A hilarious look into the Trump presidency, animation style. Starring two-dimensional avatars of Donald Trump and his merry band of insiders and family members, this cutting-edge comedy presents the truish…
Status: Returning Series
Duncanville
Duncanville
The series centers on the life of Duncan, a spectacularly average 15-year-old boy, his family and friends. Poehler will provide the voice of Duncan and his high-strung mom, Annie, who…
Status: Returning Series
Doctor Who
Doctor Who
TMDb: 7
80,70,50,60,45 min
The Doctor is a Time Lord: a 900 year old alien with 2 hearts, part of a gifted civilization who mastered time travel. The Doctor saves planets for a living—more…
Status: Returning Series